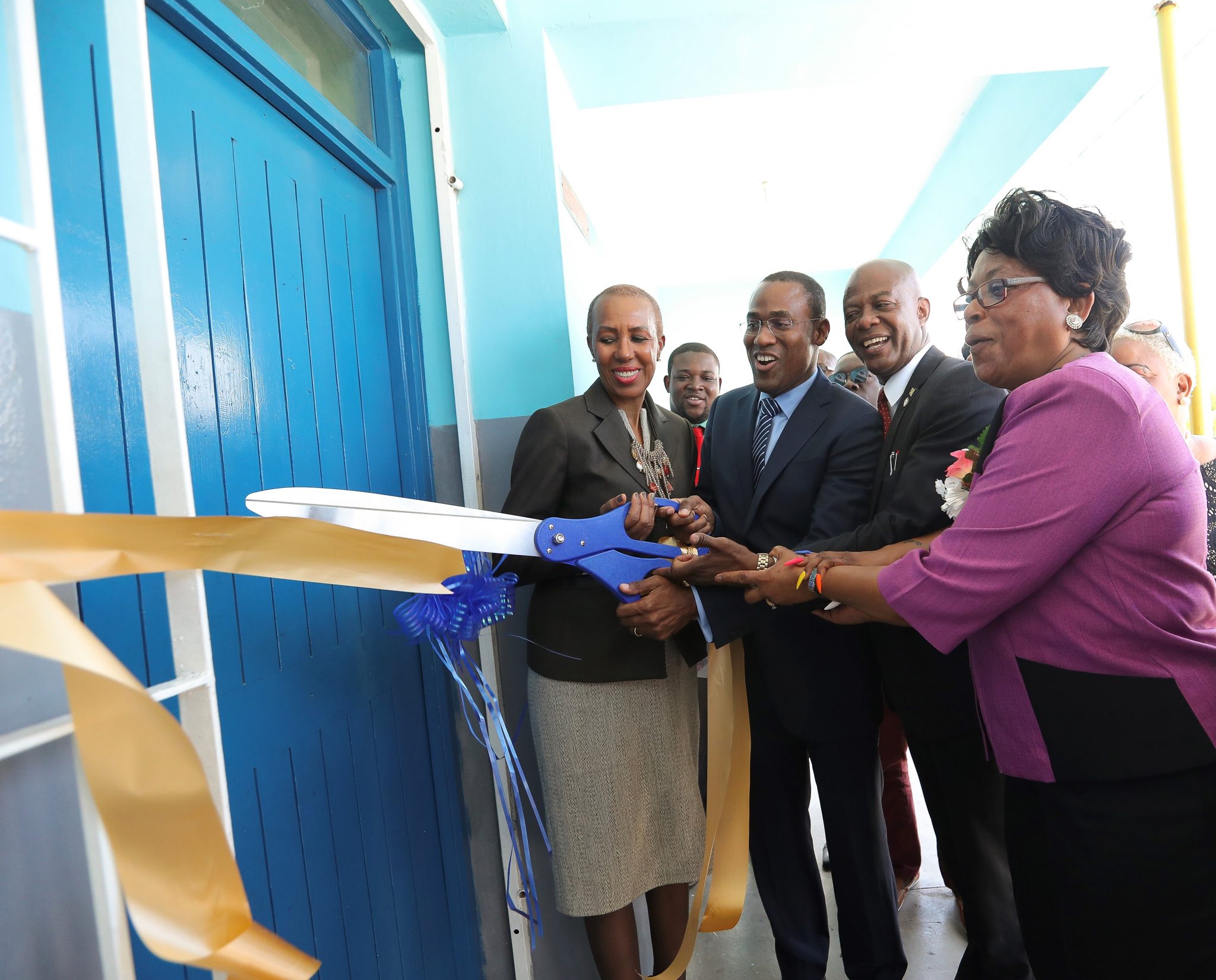 Students of the Maverley Primary and Junior High School have received a technological boost to assist with the completion of assignments and projects with the commissioning of a state-of-the-art computer lab at the institution.
The lab, which was financed by the Universal Service Fund, will also cater to residents of the Maverley community. Speaking at the commissioning ceremony on Wednesday, Minister of Science, Energy and Technology Hon. Fayval Williams said the opening of the computer lab is just one of several initiatives underway aimed at ensuring Jamaica becomes a knowledge-based society.
"This computer lab, which has been outfitted with 29 computers, desks and chairs, printers, state of the art air conditioning units and other infrastructure, was established at a cost of $11.43 million. We have made this investment in you and your future. And we are hoping to see exponential returns, through your use of technology to unearth your potential." Minister Williams said.
She added that the USF is currently conducting an audit of the community computer labs established by the entity to determine their effectiveness and efficiency.
The Maverley Primary and Junior High Community Access Point brings to 310 the number of computer labs established by the USF. Chief Executive Officer Daniel Dawes says the newly commissioned lab is not just a gateway to the internet but to a brighter future.
"It's up to all of us to make sure we walk through that door towards these technological opportunities and that we are fully prepared to grasp these opportunities with both hands." Dawes said. The commissioning of the Maverley Primary and Junior High School Community Access Point was also supported by Member of Parliament for St. Andrew North Western and Minister of Finance and the Public Service Dr. the Hon. Nigel Clarke, Managing Director of National Energy Solutions Abdon Campbell and members of the Maverley Community. The commissioning ceremony formed part of the USF's 14th Anniversary celebrations. The weeklong commemoration will continue with a Road Show in Junction St. Elizabeth on Friday May 17 and a Thanksgiving service on Sunday May 19 at the Fellowship Tabernacle in St. Andrew.