Computer labs established in underserved and unserved communities across the country in collaboration with community organizations. They are funded by the USF to allow Jamaicans access to the World Wide Web and ICT devices at little or no cost. Interested in establishing a CAP in your community? Apply here! Connect JA aims to establish free Wi-Fi in parks, town centres and high traffic stretches of roadway across the country.
Tablets in Schools
The Universal Service Fund fully finances the Tablets in Schools programme, through which devices are distributed to students at the pre-primary, primary, and secondary levels, as well as at select teachers' colleges and special education institutions. The multi-million-dollar project includes the provision of tablets as well as networking and internet service at the educational institutions. The project is implemented by e-Learning Jamaica with technical support from the USF and the Ministry of Education.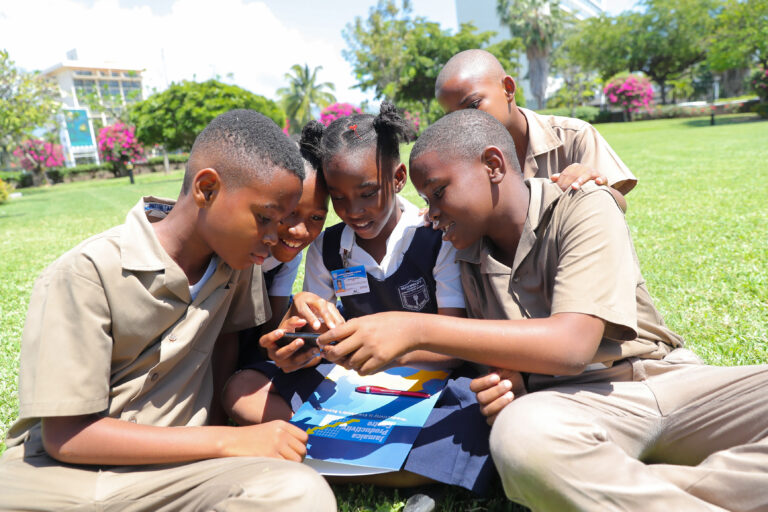 Island-wide Broadband
The island-wide broadband network was introduced in 2011 as a means of linking schools, hospitals, libraries and police stations while providing these locations with internet access. Under this project, scores of communities are connected annually, with the aim of expanding the network to eventually include all schools, libraries, hospitals, police stations and health centres.
Special Projects
Special Projects – The USF undertakes special initiatives aimed at improving the Information and Communication Technology infrastructure of educational institutions and Government Ministries, Departments and Agencies. Special USF projects include the provision of free campus-wide Wi-Fi at Tertiary institutions, the provision of computer equipment to the Jamaica Constabulary Force and the establishment of an Infection surveillance system at the University Hospital of the West Indies.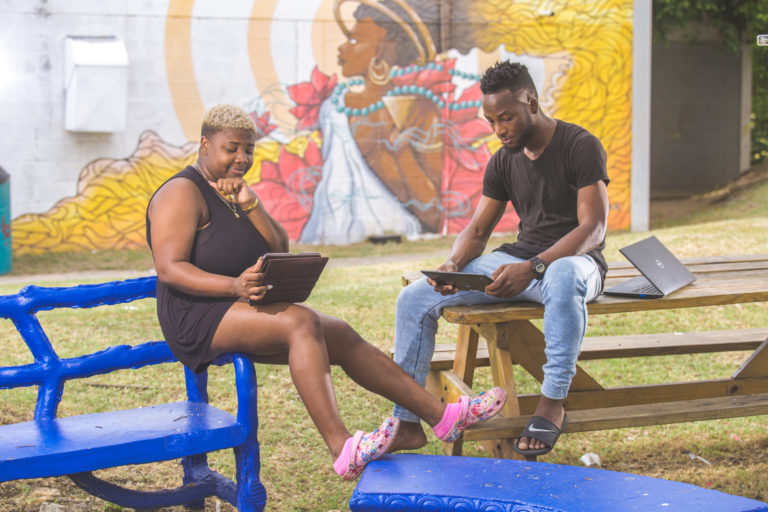 Tertiary ICT Support
Students at the University of the West Indies, the University of Technology and the Edna Manley College for the Visual and Performing Arts enjoy free campus-wide Wi-Fi courtesy of the USF. We have also upgraded the ICT infrastructure at the College of Agriculture Science and Education (CASE), The Mico University College and the Caribbean Maritime University.
Launched in December 2017, TAP supports Jamaica's thrust to become a knowledge-based society by equipping young persons aged 18 to 35 with the skills and experience to participate in the global digital economy. The 12 month programme facilitates training, certification and work experience in the field of ICT. Participants are also provided with a weekly stipend to cover their transportation and meal costs.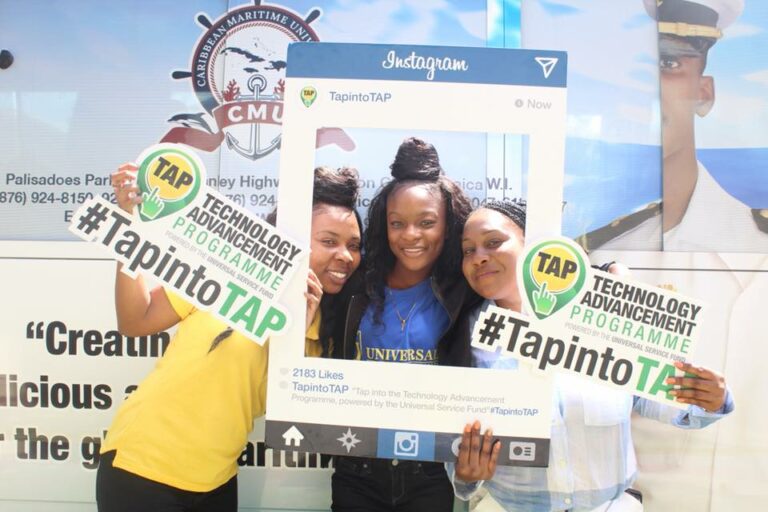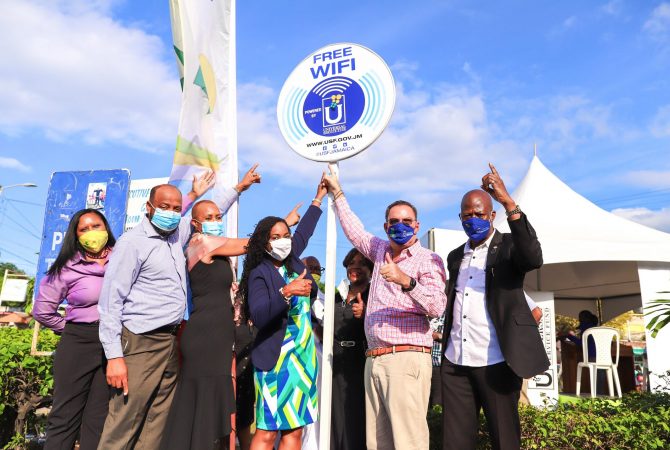 The Community Wi-Fi Programme is designed to increase access to the internet across Jamaica's 63 constituencies. This access will allow for greater digital inclusion. A total of 189 communities have benefit from this ongoing project with additional communities set to be connected. View the available communities here .