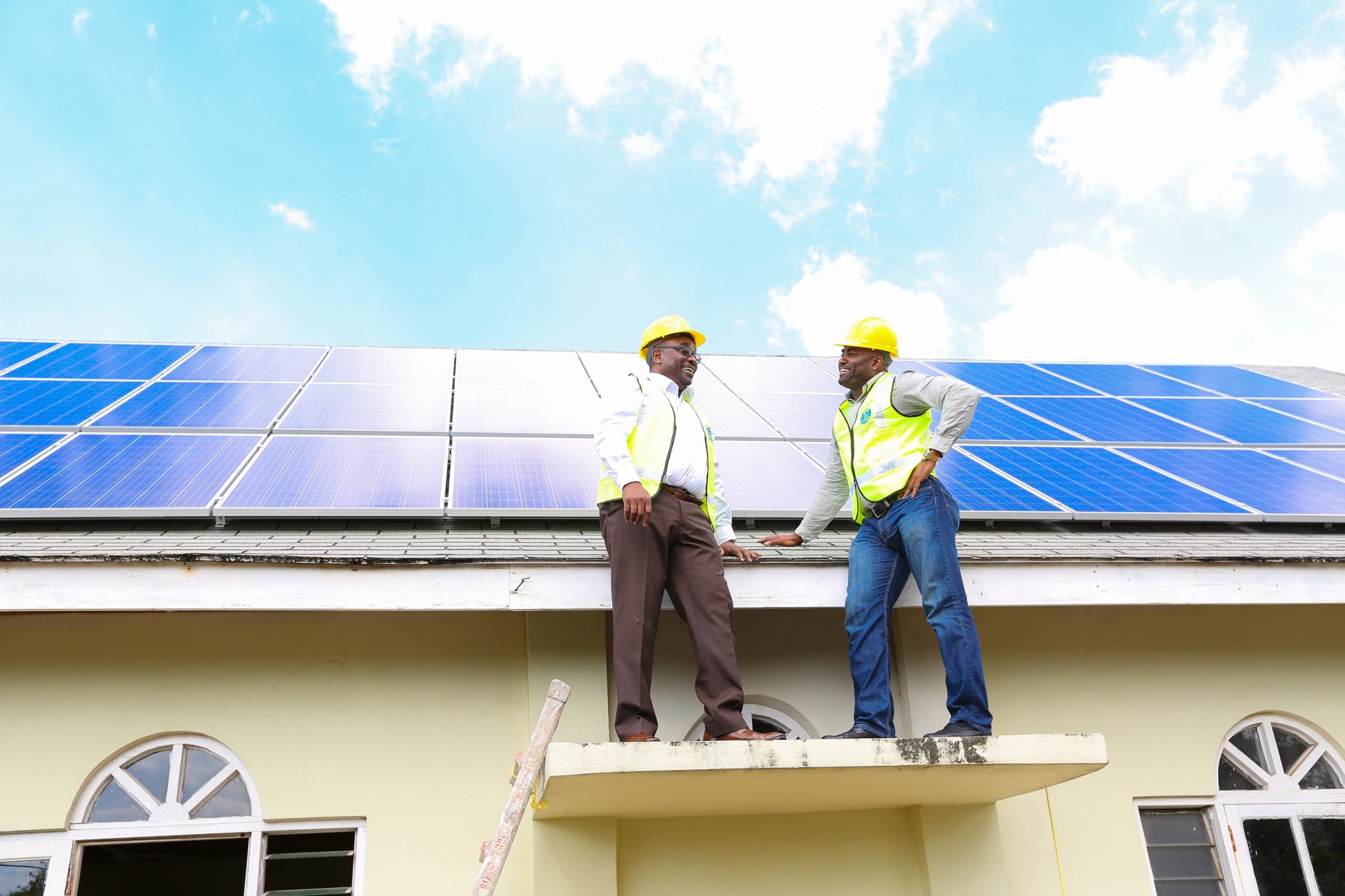 The Ministry of Science Energy and Technology today (Wednesday December 27) created history with the commissioning of its first solar powered community computer laboratory.
Located in Sterling Castle, St. Andrew, the facility enables community members to access the internet and other Information Communication Technology Services at no cost.
The Internet Café, dubbed 'The Link – Sterling Castle', was made possible through a partnership with the Universal Service Fund (USF), an agency of the Ministry, and the Flow Foundation.
Speaking at the commissioning of the centre, portfolio Minister, Dr the Hon. Andrew Wheatley, said 'The Link' will unlock a world of possibilities for community members through increased access to the internet. He added that the facility's impact will be even more significant, as the community will not be burdened with the cost of the energy required to operate the centre.
"We are approaching the '300 mark' in terms of number of community access points (cyber cafes) established across the island by the USF and in conducting our audit of these facilities, one of the challenges identified was the high cost of electricity. In some cases, the high energy costs caused centres to reduce their operating hours or even close their doors" Minister Wheatley said.
The Minister added that in response to these challenges the Ministry will outfit 100 Community Access Points with solar systems by March 31 2017, and several other sites during the next financial year.
While the USF provided funding for the centre's infrastructure, internet service, signage and a general facelift inclusive of a fresh coat of paint were courtesy of the FLOW Foundation.
Executive Chairman of the Foundation Mr Errol Miller said his organisation's partnership with the Universal Service Fund is one of its most important relationships.
"Working as a team, with our combined resources, we are better able to roll out cyber centres such as this one in Sterling Castle that are fully equipped in every regard so that the beneficiaries have very little to do but to turn on their computers and start working." Miller said.
'The Link – Sterling Castle' project comprised the installation of 15 Desktop Computer Units, 1 server unit, 2 multifunctional inkjet printers, workstations, AC units, projector and projector screen as well as a wireless router and 2 UPS units.
The centre was also equipped with a 9kw grid tie solar system, with excess solar energy generated from the setup to be sold back to the grid.
The one-year project was completed in December at a cost of JA$ 7.8 million.