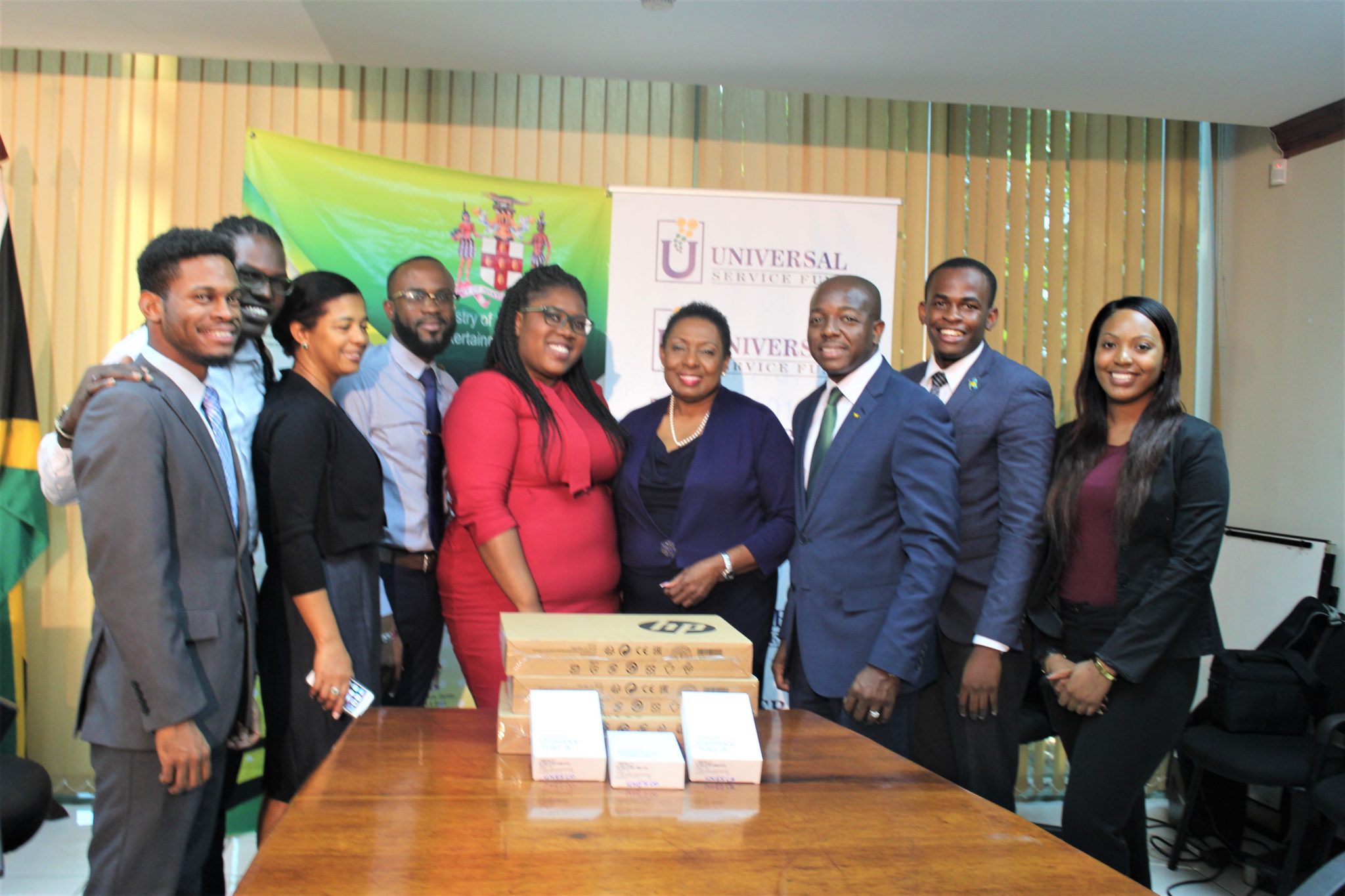 The capabilities of the UNESCO Youth Advisory Committee have received a technological boost courtesy of the Universal Service Fund (USF). On Wednesday the USF handed over six laptops, six tablets a printer and projector to the committee. The items are valued at JA$600,000.
In making the presentation, Marketing and Public Relations Manager at the USF, Deleen Powell, said the donation is part of the Agency's continued thrust to equip young persons with the tools and expertise to enable them to participate in the global digital economy.
"This donation is particularly significant as the beneficiaries are young persons who are committed to shaping the lives of their peers. With these devices we know the Committee will be even better equipped to carry out its mandate of youth empowerment" Powell said.
In receiving the items on behalf of the committee, Minister of Culture, Gender, Entertainment and Sport Hon. Olivia Grange thanked the USF for its support which she said would go a far way in aiding the Committee in the execution of its projects.
"The Secretariat is moving to implement projects towards empowering youth at risk, including young boys between the ages of 5 and 18 who struggle academically and teenage mothers." Grange said. She added that the programme will be focused on providing vocational skills, training, entrepreneurship and literacy. The Universal Service Fund is an Agency of the Ministry of Science and Technology mandated to increase access to and use of Information Communication Technology island-wide. The Agency achieves this through the establishment of community computer labs, public wi-fi hot spots and the financing of ICT related educational projects.