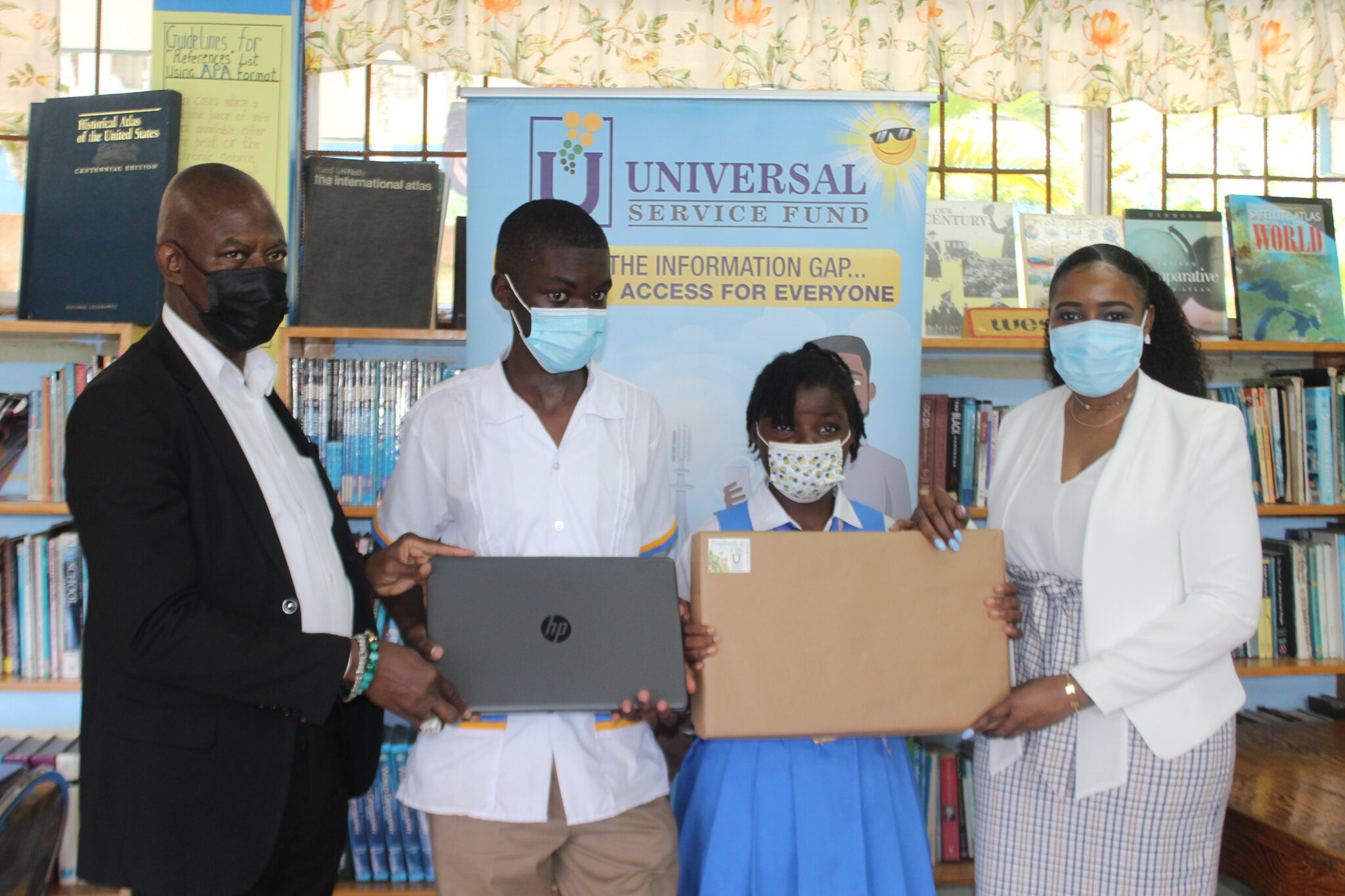 Delano Tucker, whose story of abject poverty and hardship touched many Jamaicans, has tugged at the heartstrings of the Universal Service Fund (USF) staff, prompting them to reach out and make donations to the 17-year-old boy and his 13-year-old sister Deneisha.
Daniel Dawes, chief executive officer of USF, presented the Tucker siblings with brand-new laptops at their school, Guy's Hill High, on Tuesday.
Delano is in grade 12 while his sister is an eighth-grader.
The teenager, in a viral video aired by Street Driven.tv, expressed a desire to enrol at the College of Agriculture, Science and Education when he graduates from Guy's Hill. He already scored passes in nine subjects at the Caribbean Secondary Education Certificate level.
Cecil Donald, principal of Guy's Hill High, told The Gleaner that Tucker has always been a remarkable student, doing well despite his challenges at home. Staff at the rural school have always offered support to the teenager, he said.
"We are grateful for the generous outpouring of support from people in Jamaica and across the diaspora. We are confident that he will do well as he goes on to further studies," said Donald.
Delano expressed gratitude to the USF and sought to assure the team that he and his sister would make good use of the devices.
The teenager had struggled over the last two years of school, with classes migrating online because of the COVID-19 pandemic. Delano did not, for long stretches, have a reliable device and was hampered by inaccessibility to the Internet.
USF Marketing and Public Relations Manager Carlene Davis told The Gleaner that ensuring that Jamaicans have access to information via the Internet is a pillar of the agency's mandate and purpose. The USF is targeting the installation of free Wi-Fi hotspots in 189 communities across the 63 political constituencies across Jamaica.
"It makes no sense to have the Internet and you don't have the device to access the Internet, so this is our way of ensuring that he is able to advance his educational pursuits," said Davis.
Source: The Gleaner