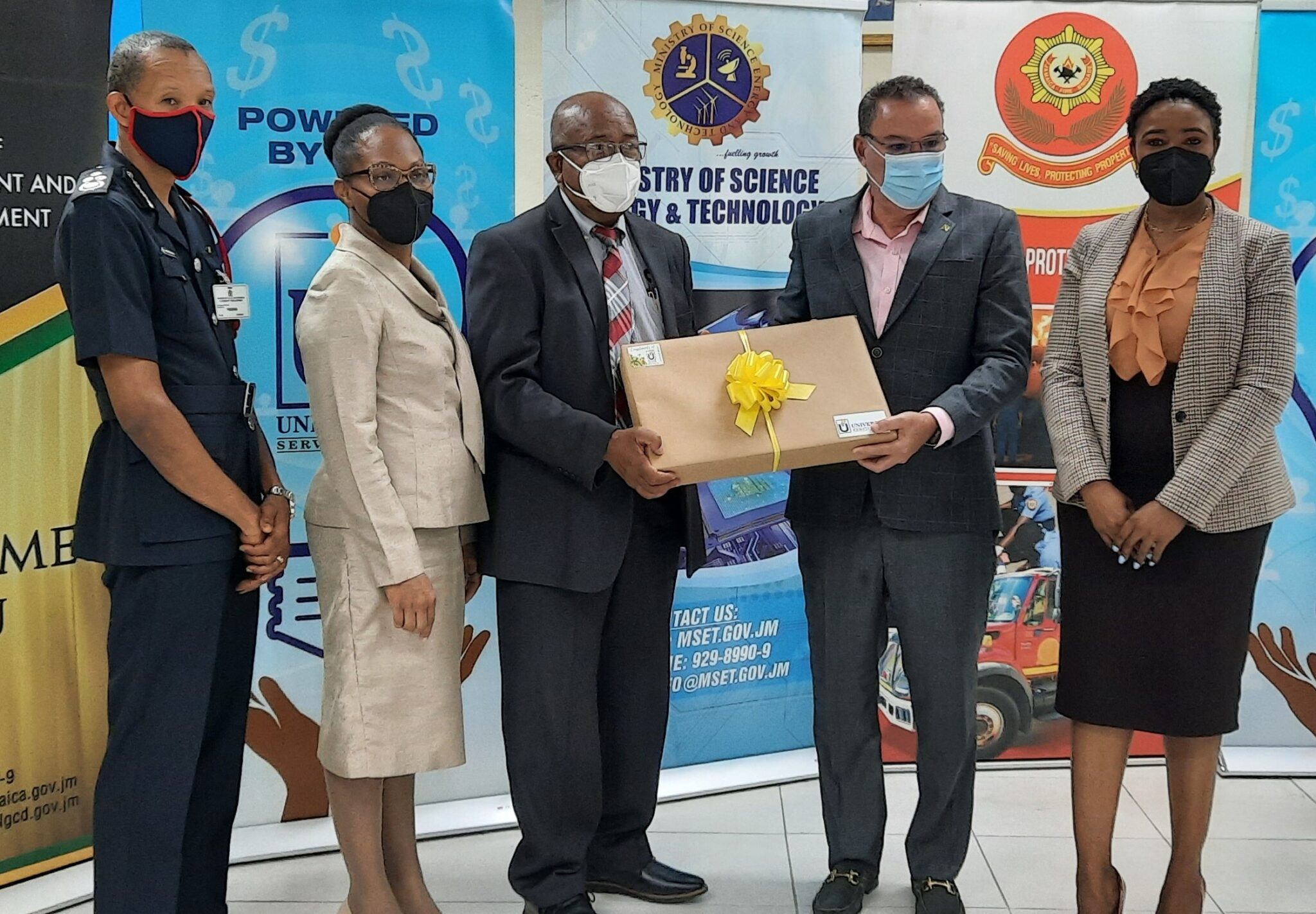 The Universal Service Fund (USF) on March 16, 2022, handed over 20 laptop computers to the Jamaica Fire Brigade (JFB) valued at $2.1 million.
The laptops will be used by the JFB Training Division to facilitate regional coverage of their recruitment drive, boost in-service training, and formulate reports.
Minister of Science Energy and Technology, Hon. Daryl Vaz commended the USF for responding to the request made by the Jamaica Fire Brigade, "As first responders and frontline workers, the dedicated men and women of the JFB perform under extreme circumstances to protect life and property from fire and other disasters, in which technology plays a crucial role. The data shows that the demand for the services of the Brigade has increased in recent times, which makes constant training for personnel, quality equipment, and resources integral to the response of this entity."
Human Resource and Administration Manager at the USF, Miss Shanique Cornwall informed the audience that another contribution will be made to the Falmouth Fire Brigade later this month, "The USF will hand over three (3) desktop computers, two (2) laptop computers, one (1) projector, one (1) projector screen, and one (1) multipurpose printer,"
This is the third contribution that the USF will be making to the JFB. In 2019 the York Park Fire Station received one (1) desktop computer and one (1) laptop which is being used by the Vehicle Maintenance and Transport and Fleet Management Sections of the Brigade to conduct vehicle diagnostic assessments, training, and administrative functions.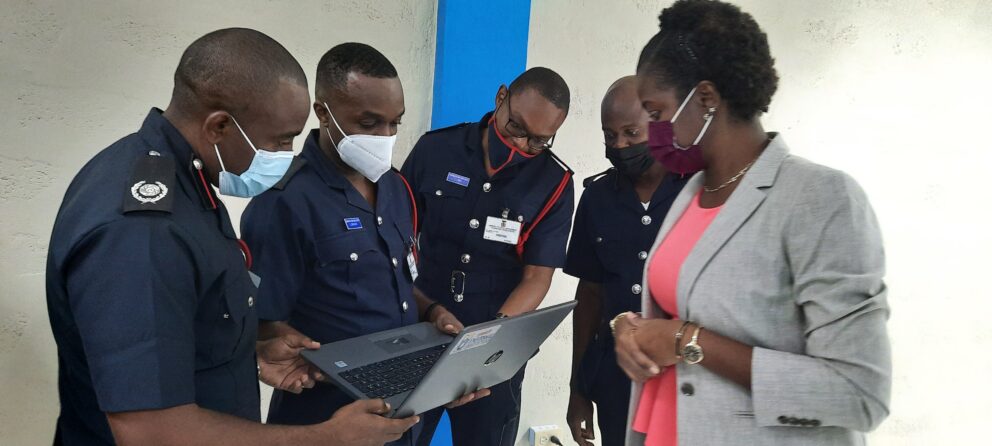 Permanent Secretary in the Ministry of Local Government and Rural Development, Mrs. Marsha Henry-Martin who was present at the event lauded the collaborative effort with the Ministry of Science, Energy and Technology stating that, "any assistance to enhance the fire fighting capacity and disaster mitigation efforts through technology intervention is more than welcomed."
Deputy Chairman of the Jamaica Fire Brigade, Dr. Keith Amiel in accepting the devices says the donation couldn't have come at a better time as the JFB looks to expand its recruitment processes.
USF is an Agency under the Ministry of Science, Energy, and Technology mandated to ensure access to information and communication technology tools to facilitate development.