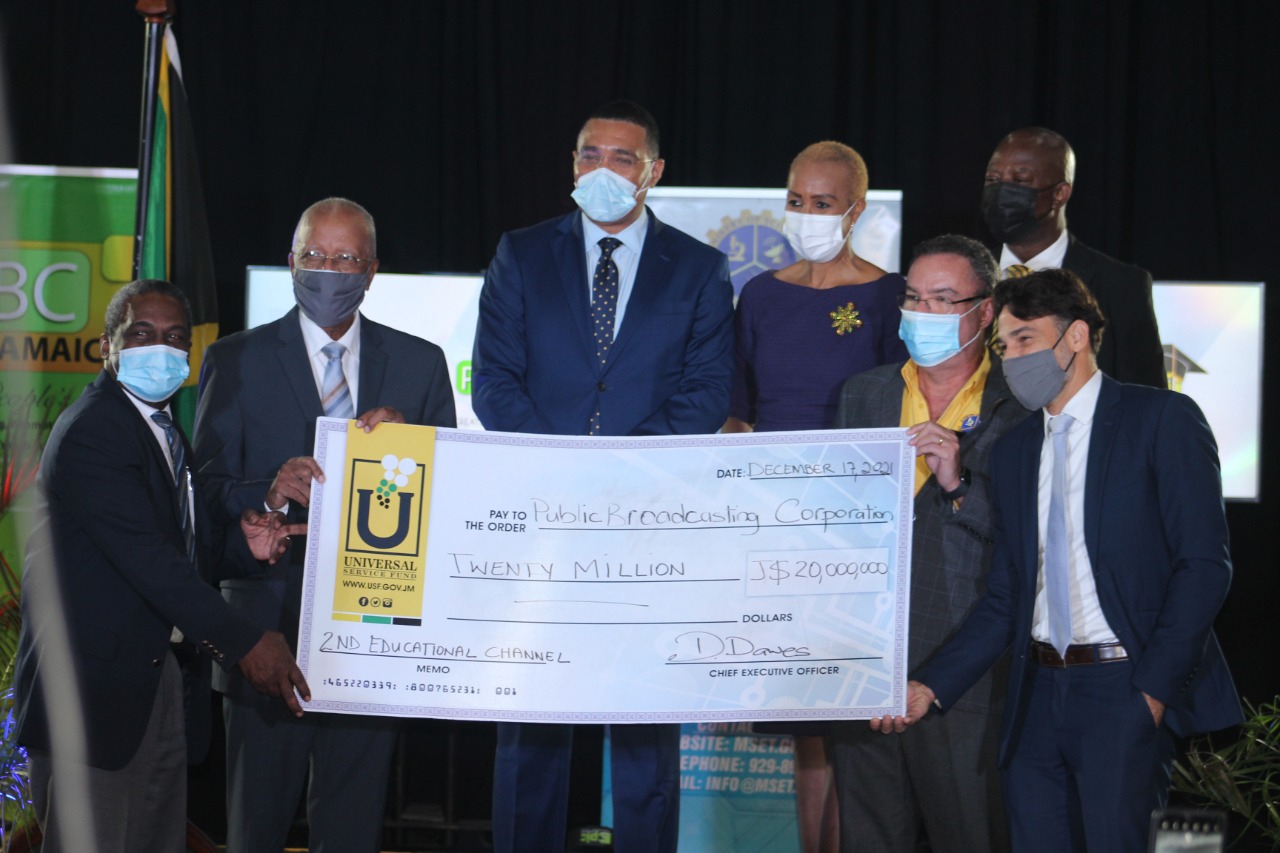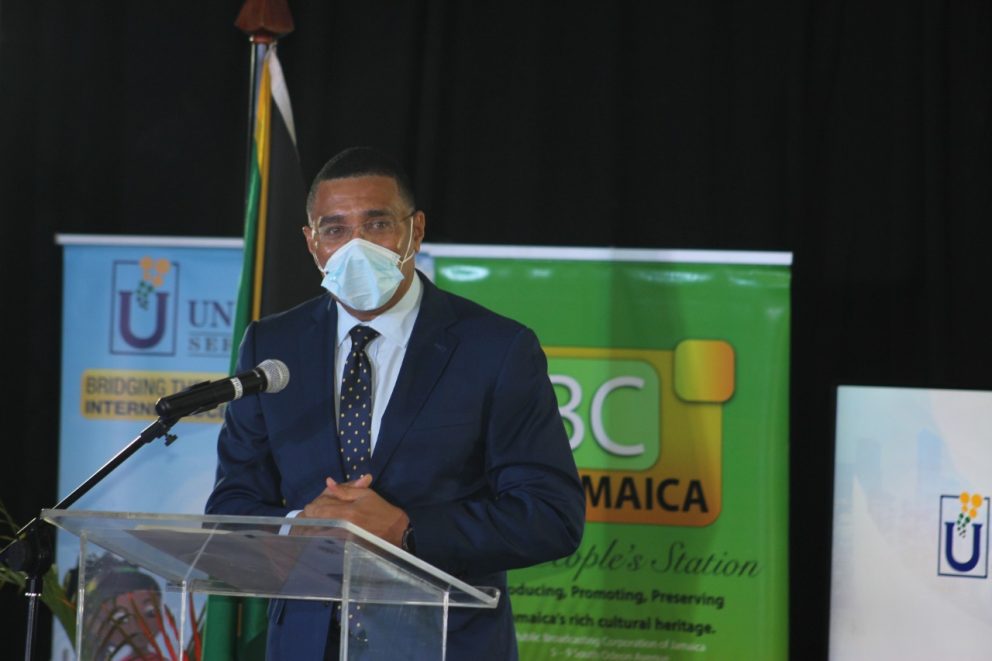 The Universal Service Fund (USF) on Friday, December 17, 2021, handed over a cheque valued at JA$20 million to the Public Broadcasting Corporation of Jamaica (PBCJ) for the procurement of equipment to establish a second cable channel – PBCJ1. 
The channel a first of its kind in Jamaica will primarily broadcast educational content on a 24/7 basis. The cheque was handed over during a ceremony at the PBCJ in St. Andrew. 
In his keynote address, Prime Minister, the Most Hon. Andrew Holness welcomed the new channel and congratulated the USF for the job it has been doing over years, "They don't get a lot of commendations. I rarely hear if ever I have heard anyone calling into call shows to say 'hey congrats to the USF, I got tablets or  free access'. We rarely hear that but that's a functioning part of government that is doing very well,"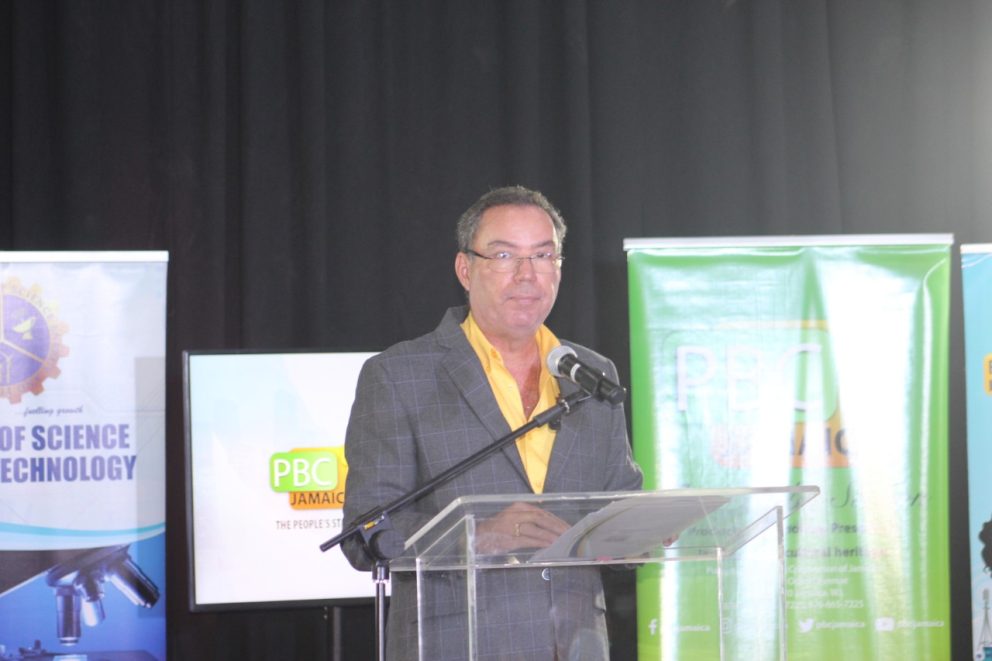 Minister of Science, Energy and Technology, Hon Daryl Vaz, added that he was delighted that the ministry was realizing the commitment it had made to the people of the nation.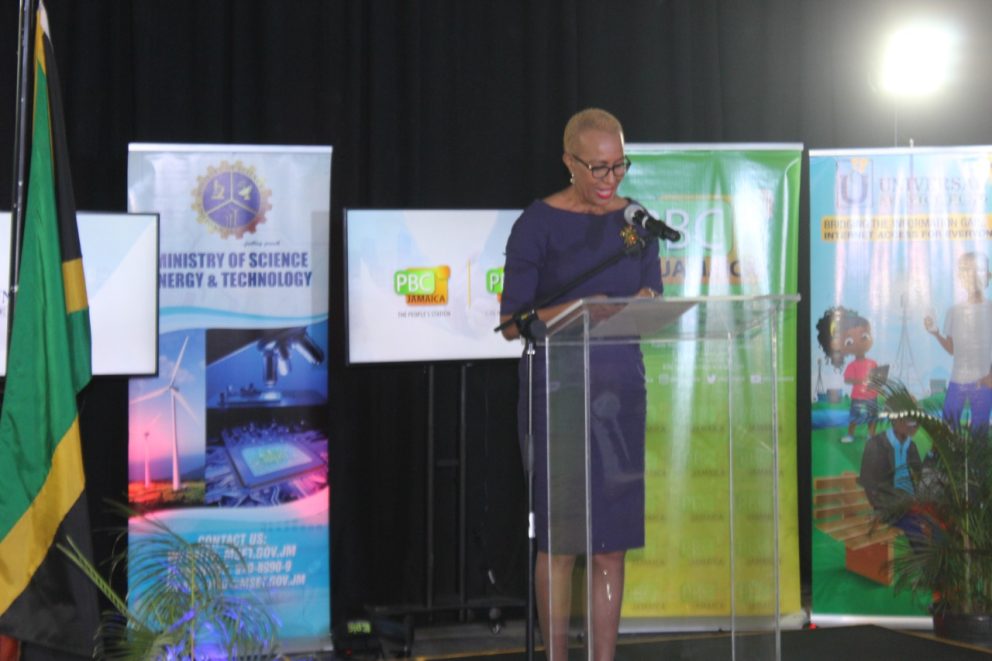 Also in attendance to support the initiative was Hon. Fayval Williams, Minister of Education, Youth and Information who stated that this new channel is another opportunity to help students perform at their best.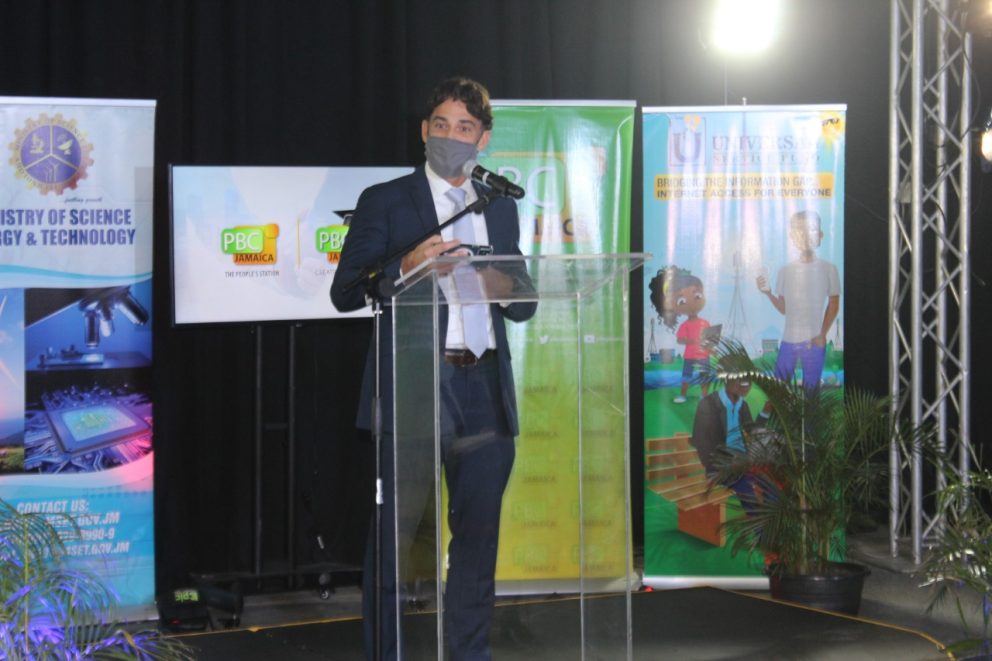 Chairman of the USF's Board of Management, Mr. Justin Morin, said, "The pandemic has highlighted the great divide between the technological haves and have nots – a divide the Government of Jamaica through the USF is working tirelessly to bridge. The financing of this second channel  continues along this vein of empowerment" Morin said.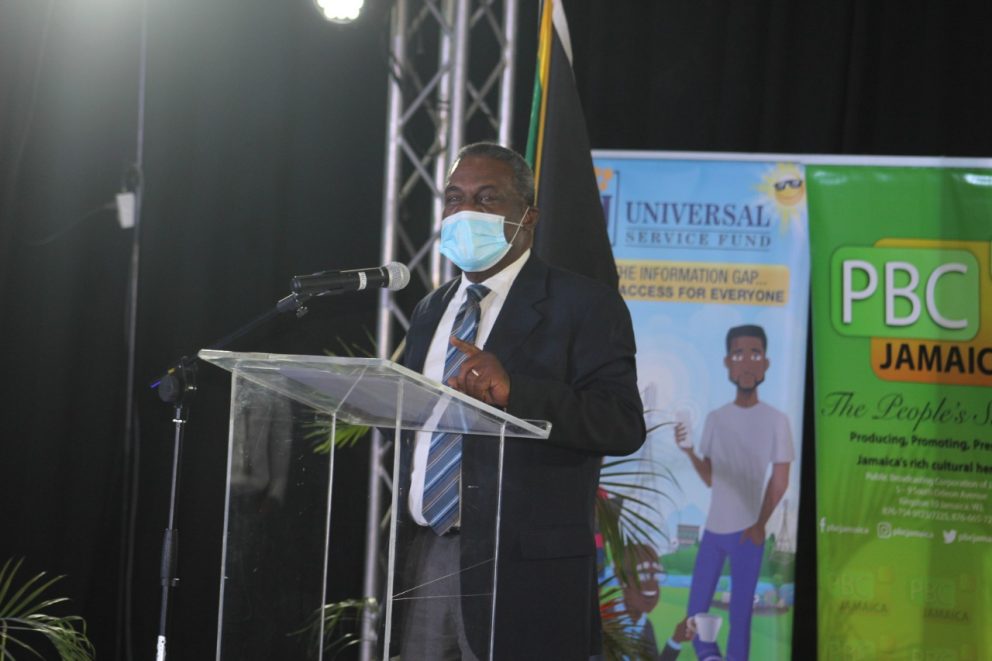 In thanking the USF for its support, Chief Executive Officer of the PBCJ, Keith Campbell said the content will be available both on the new channel as well as on other PBCJ online platforms, an advantage in time, geography and access to deliver education anywhere, anytime to all Jamaicans.