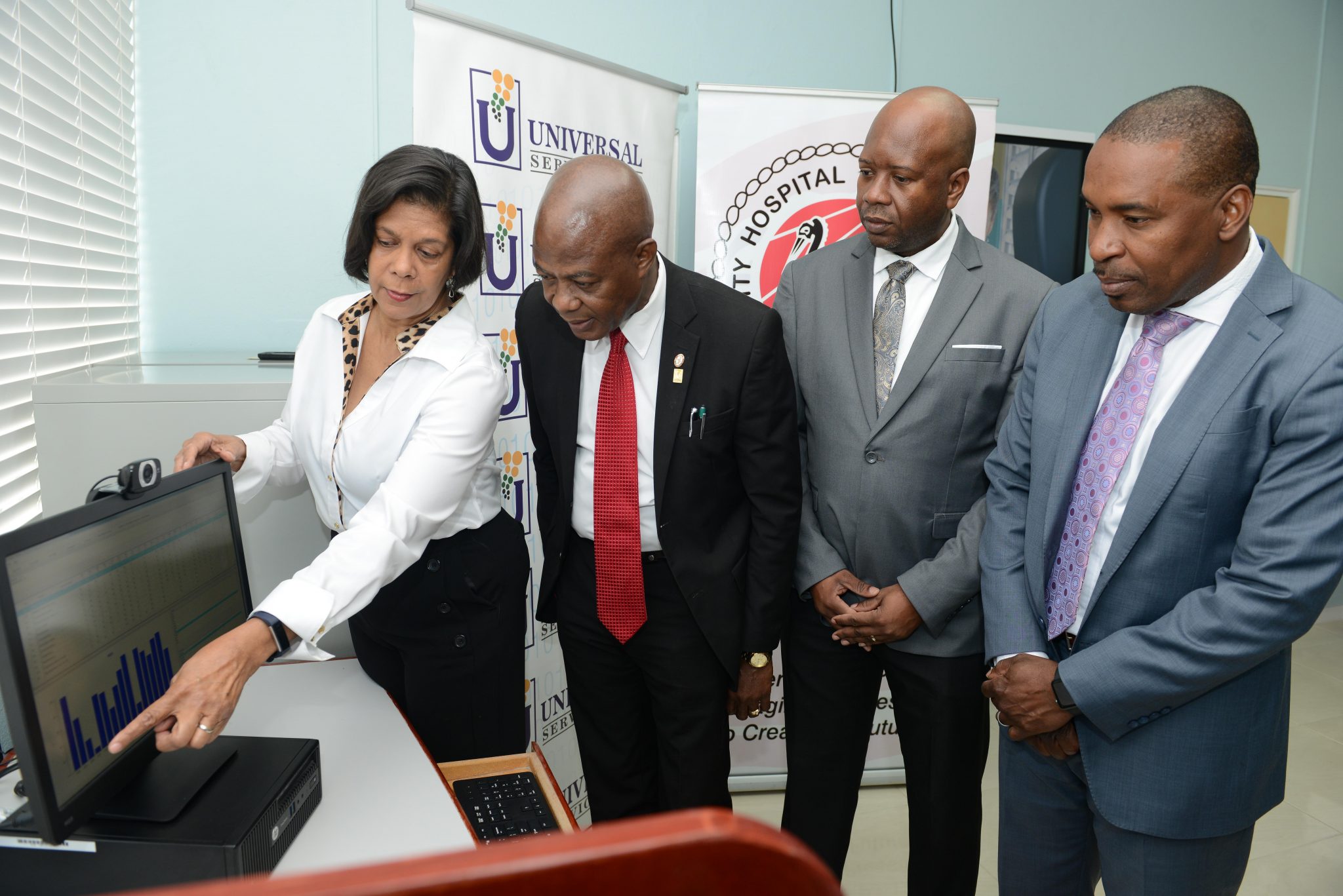 With 16 dengue related deaths now confirmed, the Universal Service Fund is seeking to strengthen the country's capabilities to fight this and other health related threats through technology.
The USF has funded the implementation of an infection control surveillance system at the University Hospital of the West Indies (UHWI) to the tune of $31.7 million.
The system, which was commissioned on Wednesday (January 23), manages information across the UHWI and allows for data capture in relation to infection control practices and surveillance of all infections.
As a result, the system has seen to the full digitization of the UHWI's Infection Prevention and Control Unit's data collection and analysis process.
Speaking at the official handover ceremony, Chief Executive Officer at the USF, Mr Daniel Dawes, said the Agency's financing of the UHWI infection control system forms part of the overarching thrust of the USF to provide technological support across a wide cross section of sectors, in a bid to improve efficiency.
"We have seen world-wide how Information and Communication Technology can facilitate development and can assist in achieving targets in education, finance and health. This system will help the UHWI to more effectively combat outbreaks of infection and disease as it will now have valuable and credible data at its fingertips to inform the decision-making process" Dawes said.
Chief Medical Officer at the University Hospital of the West Indies, Dr Carl Bruce, says the system is part of a comprehensive scheme, designed to manage data across the entire hospital.
"Once implemented the Hospital Information Management System (HIMS) will streamline and centralize all patient data through digitisation. This system will help the hospital to have greater control over access to patient data and enable easier sharing of information among authorized medical personnel" Dr. Bruce said.
"This can lead to faster diagnosis and treatment, and in the case of infectious diseases, the hospital is now better able to prevent and manage the spread" he said.
The project included the creation of a hospital wide network complete with desktop computers, tablets, a printer and the related Information and Communication Technology infrastructure.