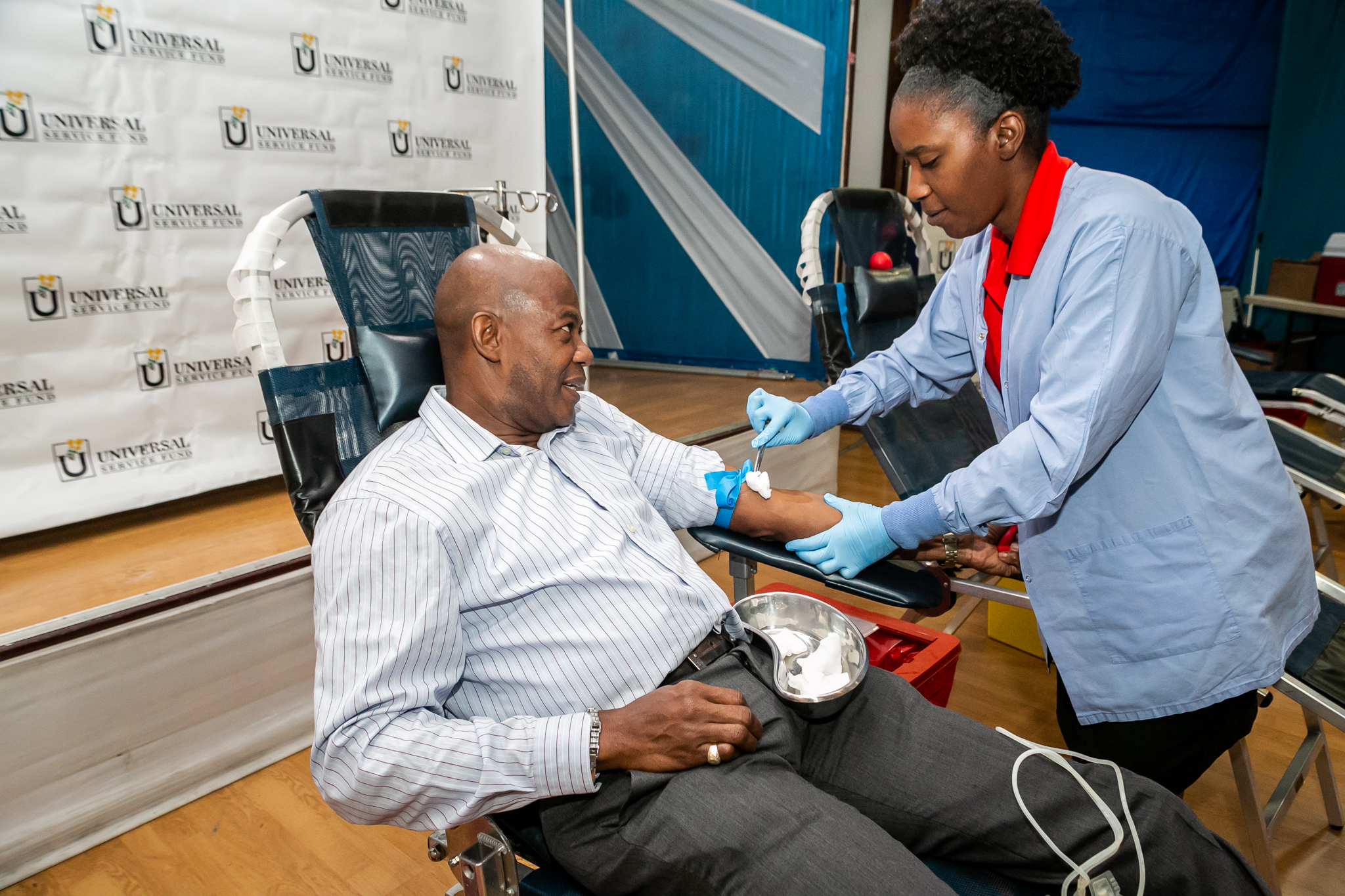 Scores of persons who require blood donations over the next few weeks will be able to receive the precious resource thanks to the efforts of the Universal Service Fund.
The Agency recently staged a pre-Valentine's day blood drive in partnership with the National Blood Transfusion Service (NBTS).
Sixty-three (63) persons registered for the blood drive; exceeding the target of fifty (50) set by the NBTS. After screening, thirty-seven (37) individuals were given the go ahead by the medical team on-site to donate.
Marketing and Public Relations Manager at the USF, Ms. Deleen Powell, said the drive falls under the Agency's 'Tech Love' arm, which sees the USF positively impacting Jamaicans through social interventions.
"At the USF, we believe in providing service from the heart, and saw the blood drive as a fitting way for us to have a positive impact on our staff and our wider private and public sector community, by encouraging persons to donate the precious resource, and also to become regular donors" Powell said.
Blood donor organizer at the NBTS, Igol Allen, said while the actual donation is important to the blood bank and eventual recipient, there are also a myriad of benefits for the donor.
"Benefits include improved heart health, enhanced production of new blood cells and reduced cancer risk. Screening conducted at the time of donation also helps individuals to know their blood type and vital numbers in relation to blood sugar levels, cholesterol and iron."
The Universal Service Fund is an Agency of the Ministry of Science and Technology mandated to provide Universal Access to the internet to Jamaicans of all walks of life. The USF achieves this mandate through the expansion of the national broadband network, the establishment of public wi-fi hotspots and Community Computer Labs and the execution of special ICT related projects.